Customised Swimming Pools in Dubai
Stylish Kitchens fitted to high specification
Wide range of designs and shapes available
Lap pools and infinity pools
Concrete and fiberglass pools available
Heater and chiller
Out of sight pump rooms
Swimming Pools
We are an expert team of professional designers, engineers, and technicians with extensive experience in pool installations. With us, you can expect the use of high-quality materials and state-of-the-art technology to ensure durable and long-lasting swimming pools.
Easi Landscapes are efficient in project management, ensuring timely completion of swimming pool installations.
Additional Features
We can facilitate the integration of modern features such as waterfalls, LED lighting, and smart pool automation systems for enhanced functionality and aesthetics.
We also have the ability to incorporate additional features like jacuzzis, spas, and water features to create a complete outdoor oasis.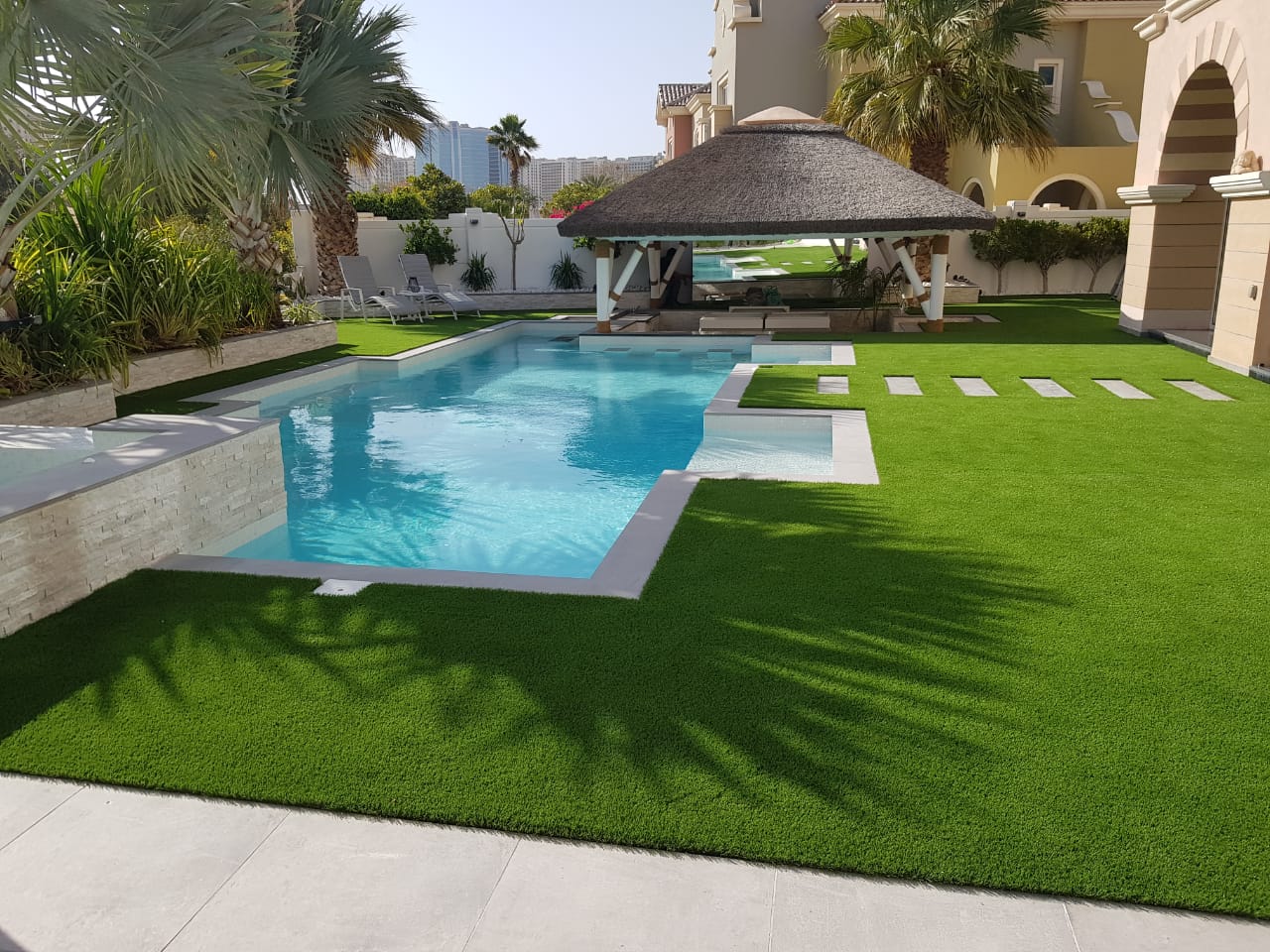 Easi Landscapes has an established reputation and positive customer testimonials, showcasing our commitment to customer satisfaction in Dubai's swimming pool installation industry.
To find out more, send us a message on WhatsApp and a member of our team will be in touch.
Transform your garden
in 5 easy steps
Make an enquiry with our team by getting in touch via WhatsApp, completing our online form or giving us a call on +971 (4) 401 8531
A member of the Easi-Landscapes team will visit your property for a site visit, making sure our landscapers can provide you with the very best service.
Our leading designs will craft an outdoor living experience that perfectly suits the unique specifications of your property
Installation will be scheduled for a time and date of your convenience, with our in-house team carrying out the work
Sit back, relax and enjoy your brand new outdoor living space