What do our pergolas offer you?
Offers shade & cooler area
Outdoor dining and entertainment
Stylish extension to your property
Poolside lounge
A comfortable place just to relax
Pergolas
Your back garden is so much more than just an outdoor space. We view it as an extension of your home and lifestyle, and should be an environment where you can relax, entertain and socialise.
With this in mind, the team at Easi-Landscapes have made it our mission to provide households across the country with leading outdoor living products.
This includes pergolas and our team of outdoor living experts can supply and install a wide range of products throughout the UAE including in Dubai and Abu Dhabi.
These include:
Aluminium pergolas
Wooden pergolas
Retractable pergolas
Canopy pergolas
And much more
Aluminum Pergolas
Among our quality pergolas, the team here at Easi-Landscapes is vastly experienced in supplying and installing aluminium pergolas.
Aluminium pergolas can provide you with a substantial array of benefits. They offer the same stability and sturdiness as wooden pergolas, while also providing a slick, sophisticated aesthetic that requires little maintenance once installed.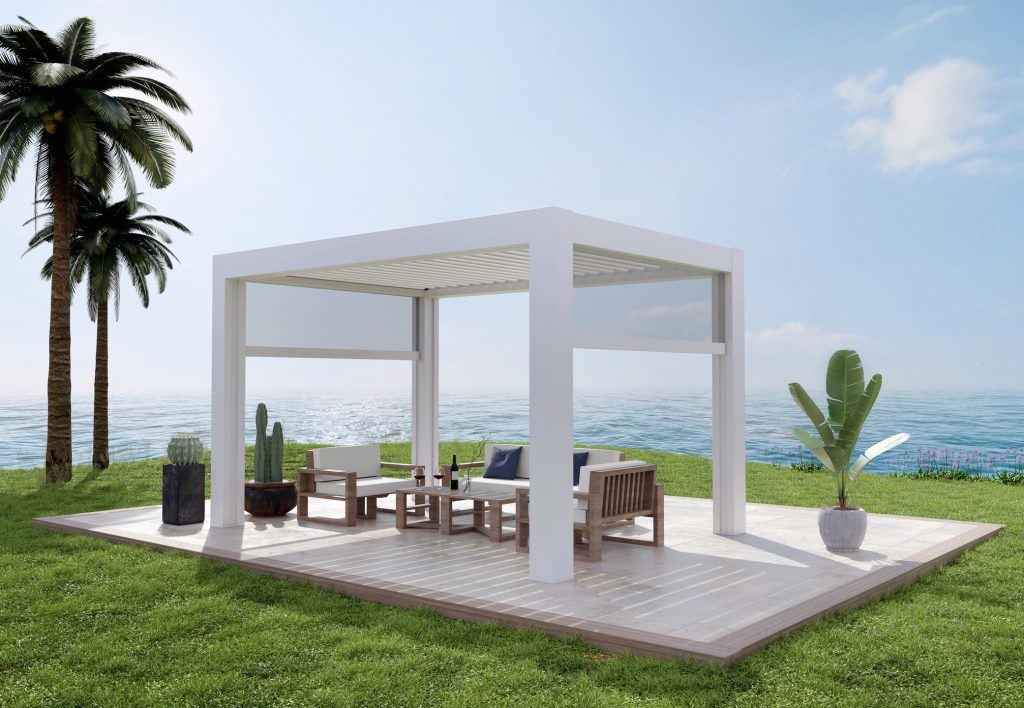 A British company that has more than 30 years of experience in providing properties with fantastic outdoor living elements, we're dedicated to offering our customers with spaces that work for them. We take a tailored approach to everyone we work with, and can craft bespoke products that align perfectly with your home and individual requirements.
For more information, contact Easi-Landscapes today. Send us a message on WhatsApp and we'll be in touch.
Transform your garden
in 5 easy steps
Make an enquiry with our team by getting in touch via WhatsApp, completing our online form or giving us a call on +971 (4) 401 8531
A member of the Easi-Landscapes team will visit your property for a site visit, making sure our landscapers can provide you with the very best service.
Our leading designs will craft an outdoor living experience that perfectly suits the unique specifications of your property
Installation will be scheduled for a time and date of your convenience, with our in-house team carrying out the work
Sit back, relax and enjoy your brand new outdoor living space